Cream Teas Explained - A Wonderful Guest Blog by Devon Heaven Hampers
For anyone who hasn't visited the Westcountry or heard of a cream tea, the name might not do it justice. Taking some cream, leaving it to clot and adding it to tea – sounds disgusting! Thankfully, a cream tea is something much more delicious! Devon Heaven Hampers are cream tea experts, selling cream teas by post across the UK, so they have put together this article to explain about the Devonshire cream tea, its origin and the regional differences that spark a lot of debate!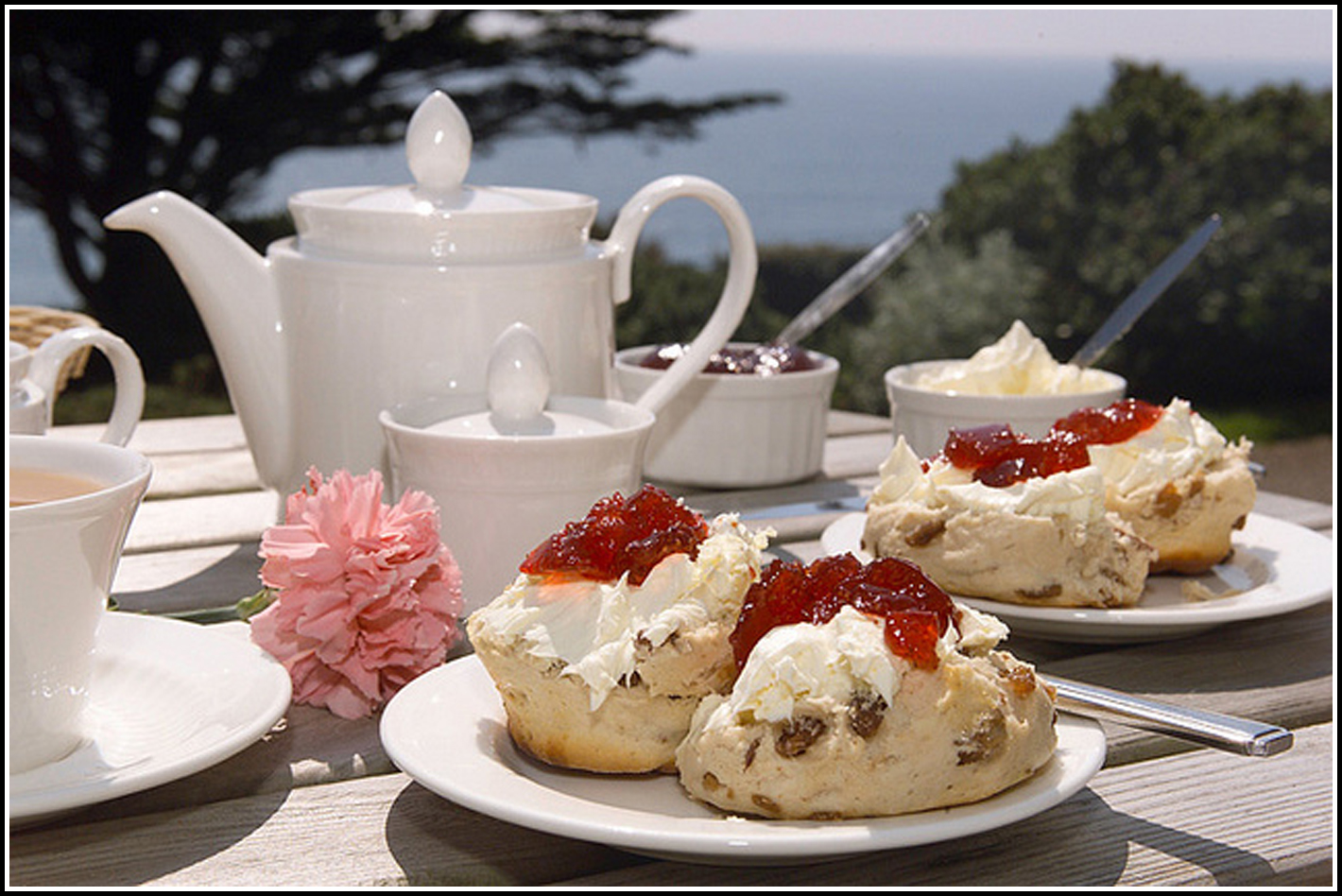 A traditional Devonshire cream tea in beautiful Devon
What is a cream tea?
A traditional cream tea (also referred to as a Devonshire cream tea) is a speciality of Devon and Cornwall where a pot of tea is served with scones, jam and clotted cream. The scone is a single-serving unsweetened cake, usually made of flour, fat, and milk. Clotted cream is a smooth thick cream traditionally made in Devon and Cornwall by heating unpasteurised cow's milk which is left in a shallow pan for many hours causing the cream to rise to the surface and 'clot'. Cream teas are becoming more popular outside of the Westcountry with lots of upmarket hotels in London now serving them.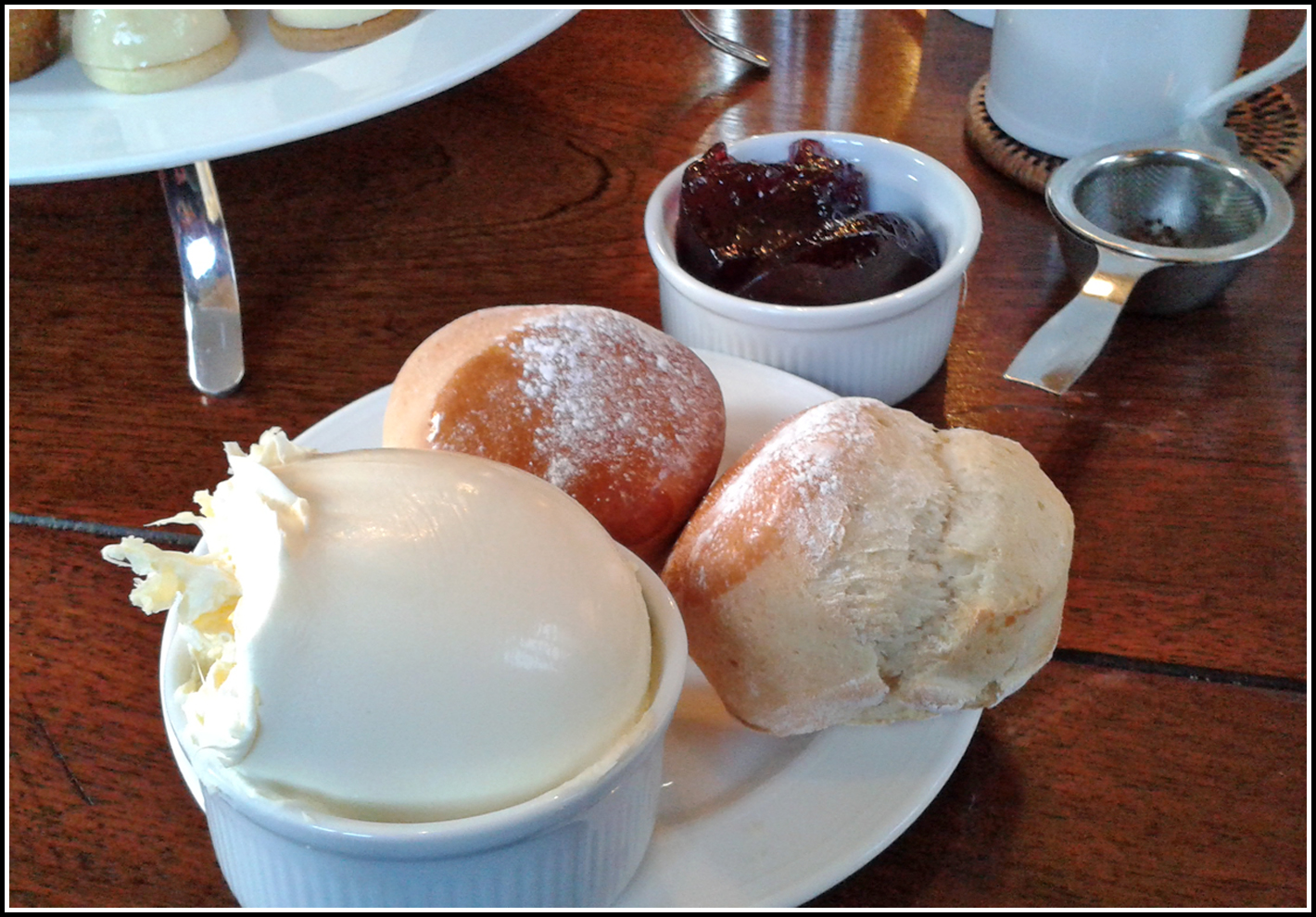 Clotted cream, scones and jam – the perfect combination!
The origin of cream teas
It's claimed that the origin of the cream tea dates back to the 11th century where monks in Tavistock Abbey in Devon, would serve bread with cream and jam. At this time, cream was plentiful in Devon, but jam was much more of a luxury item that only the wealthy could afford, so a small amount of jam was served on top of the cream to be more noticeable.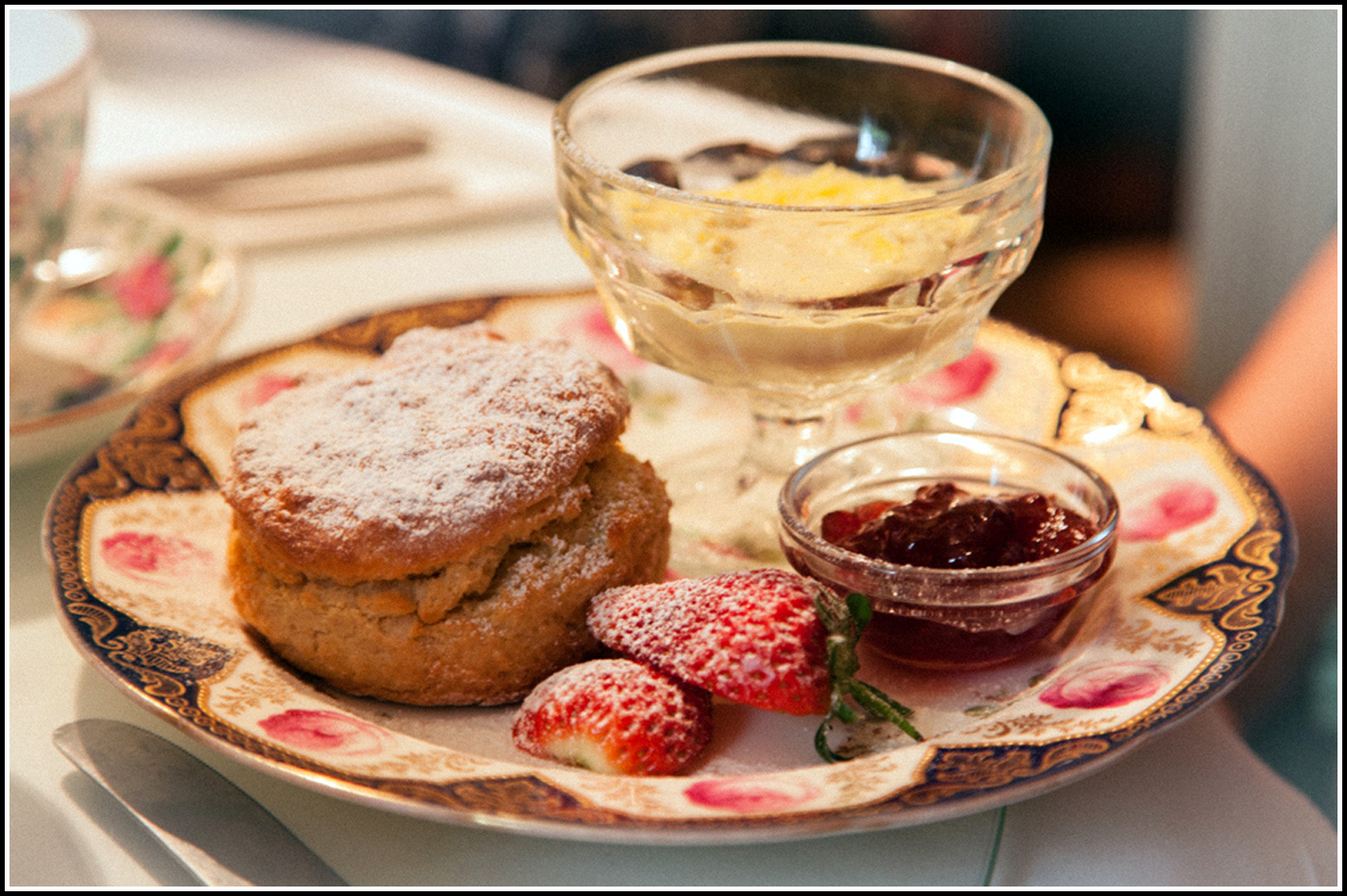 An age old tradition, dating back hundreds of years
Devon and Cornish Cream Tea Differences
Devon and Cornwall enjoy lots of debate regarding the best way to eat a cream tea. In Devon we favour putting the jam on top, whilst in Cornwall they prefer to serve the cream on top. Throughout Devon we believe that the cream tea began with jam on top and stick to this traditional method of serving it, with the cream acting like the butter underneath. All hotels and tearooms throughout the two counties avoid being drawn into the debate by serving the cream and jam separately allowing you to decide for yourself which is the best way. A list of Devon vs Cornish cream tea arguments can be found on our blog, please let us know which you prefer!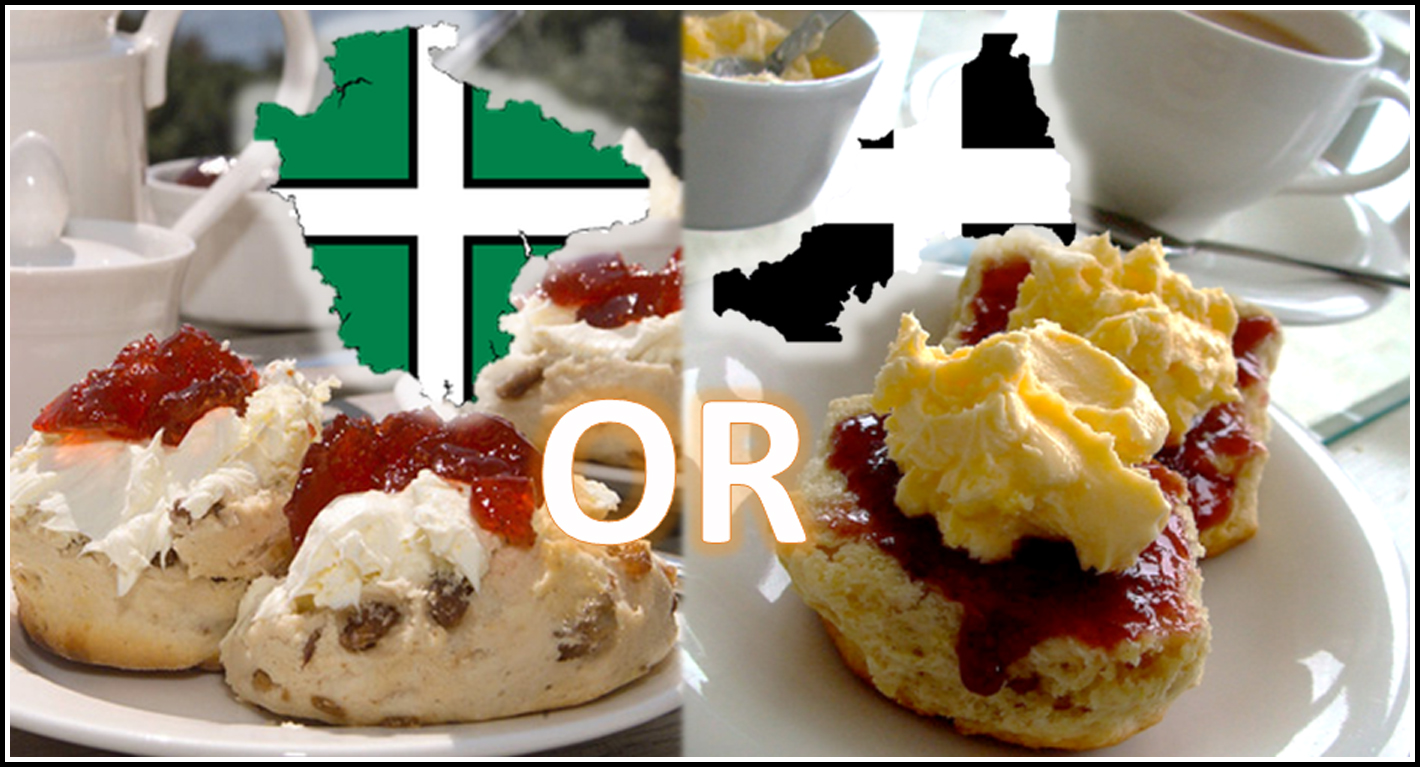 One of the Westcountry's greatest debates – jam on top or jam underneath?!
See cream teas by Devon Heaven Hampers for lots more cream tea related information, news and reviews.
***************
Thank you for this wonderful guest blog, Devon Heaven Hampers. Cream teas are always a talking point during my tours, and will remain a subject of fascination for as long as humankind walks the Earth! For people who haven't discovered them yet in the flesh, this blog gives an excellent and concise introduction to what they are all about. Rest assured that if you visit Devon, Cornwall or any part England, Unique Devon Tours will encourage you to sample one of these delightful teas, but be warned that my bias will always be towards having the jam on top!
---