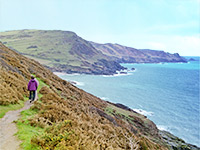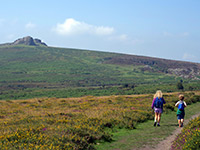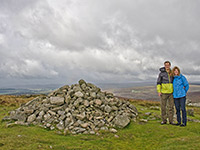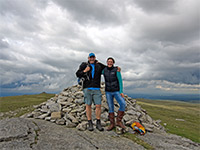 It is said that a person can walk every day for a year in Devon, and they will never have to walk the same path twice. There is such a huge array of footpaths, across so many different types of landscape, that it is no surprise that visitors have been coming to Devon for many decades with the sole intention of walking.
During this day, which can be tailored to your group's ability and interests, you will be offered a wide array of different types of landscapes in which to walk. Whether you prefer the splendour of Devon's dramatic coastline, the enchantment of rugged Dartmoor, or a tranquil wander through Devon lanes and countryside, I will gladly lead you and your group, and introduce you to some of the sites of interest that make this county so interesting and unique. History, geology, nature, literature, or other specific interests can be taken into account so that the walk is very much centred around the group's preferences.
During the walk you will also hear plenty about the general way of life in Devon, with your local guide Alex giving you interesting information about what it's like to grow up here. You can feel free to ask as many questions as you like during the day.
Lunch can be had either at a hand picked local pub or restaurant, or sometimes a picnic can be the best option. If you like we can stop at the end of the walk for either a traditional Devonshire cream tea, or just a tasty local ice cream – either way, you will feel that you deserve it!
Itinerary (timings are approximate, since the day is very much tailor made):
9.00 am – collection from your accommodation
During the day – mostly walking (either one long walk, or two or three medium length walks), with lunch and a cream tea incorporated, as you wish
5.30 pm – return to your accommodation
Price – £360 for up to 2 people, or £390 for between 3 and 6 people (which includes my services as your tour guide, transport in my vehicle including fuel and full insurance, any fees, fares or entrance charges which I would incur for accompanying you, and any parking charges applicable to my vehicle)
What's extra – any refreshments, meals, drinks and any other purchases you make on the day.