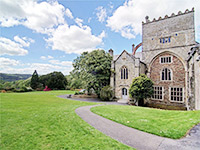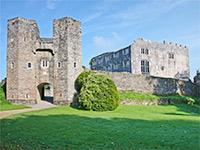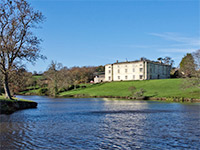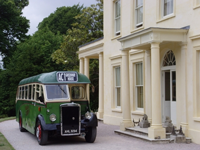 This enticing tour gives guests a wonderful insight into some of Devon's most impressive and historical buildings. But rather than being a dull day full of nothing but facts, this day is actually intriguing and memorable, and gives guests the chance to have some fairly unique experiences.
Guests get to pick from a selection of places to visit, and the guarantee is that each one of these places has its own story to tell! It is definitely feasible to visit two such properties in one day, or possibly three, depending upon which ones are chosen, and guests will certainly be advised about a good running order for the day. Properties to choose from include Exeter Cathedral, Powderham Castle, Buckfast Abbey, Great Fulford, Buckland Abbey, Berry Pomeroy, Coombe Trenchard, Fursdon House, Tiverton Castle and more.
At some of the properties a private guided tour can be offered, adding to the enchantment and uniqueness of the day. The one thing that all of the properties have in common is that they are old, sometimes very old, so you will spend your day walking amongst history, with anecdotes aplenty ringing in your ears by the end of the day.
This is very much a tailor made tour, built specifically to suit your interests, so please get in touch and we can start to create your perfect day out, stepping back in time to hear about the people that built and lived in these wonderful old buildings.
Itinerary (timings are approximate, since the day is very much tailor made):
9.00 am – collection from your accommodation
Morning – visit to a first historical property
12.00 pm – lunch at a traditional Devon inn
1.30 pm – visit to a second historical property
3.30 pm – visit to a third historical property (if logistically viable)
5.30 pm – return to your accommodation
Price – starting at £360 for up to 2 people, or £390 for between 3 and 6 people (which includes my services as your tour guide, transport in my vehicle including fuel and full insurance, any fees, fares or entrance charges which I would incur for accompanying you, and any parking charges applicable to my vehicle), but possibly more depending upon entry fees at individual properties
What's extra – any refreshments, meals, drinks and any other purchases you make on the day.