Unique Devon Tours
Owned and run by local expert Alex Graeme, Unique Devon Tours organises fascinating and entertaining holidays for small groups in this beautiful and intriguing area of England, making the most of the wonderful array of activities, attractions and things to do in Devon.
Alex has lived in Devon all his life, and is very passionate about sharing what it has to offer. He utilises a comprehensive local knowledge to facilitate a unique set of experiences for guests visiting the area.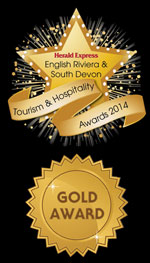 Whether your interests lie in the landscapes and legends of Dartmoor, the Cathedral and Roman history of Exeter, famous characters such as Dame Agatha Christie and Sir Francis Drake, beautiful beaches, cream teas, glorious gardens and evocative castles or steam trains and river boats, Devon can truly offer something for everyone. The breadth of activities to try in Devon is second to no other county in the United Kingdom.
With Unique Devon Tours, you can experience a tailor made holiday crafted carefully around your interests, and around the best that Devon has to offer, creating an exclusive, bespoke itinerary for your group (maximum 6), for a length of time to suit you - a set of memorable experiences, delivering the highest level of service, superb handpicked accommodation, the finest of English, locally sourced food, all with Alex as your driver and guide.
Single Day Tour Examples
These are some of our popular tours bringing together some of the trips available to make fascinating and enjoyable days out. Prices are per group of up to six people and include all guiding, transport and entrance costs as applicable, unless otherwise stated.
Why not ask about bespoke days out to suit individual requirements? Choose from the list of activities and attractions in the sidebar and get in touch!
What people have said about Unique Devon Tours
"I found the whole day a great experience, I could sit back and be taken to wonderful places with none of the worries of planning the day myself, and have all the facts and information given to me in an engaging manner."
Eve, UK.
"Alex was a big surprise to us. We were on a genealogy tour of Devon, and on the first afternoon I told Alex what we wanted. That night he did research on his own initiative. He presented us with printouts the next day. He moulded our entire trip to meet our standards and interests including accommodation and other things. He is an interesting man and can trace his ancestry back to Scottish noblemen. We recommended him highly."
Mal & Karen, Brisbane, Australia
"Various options were given to me, all sounded great but a Day on Dartmoor interested me as previously I had only driven across it appreciating its beauty but knowing nothing of its myths and history. Alex's tour changed this."
Allen, UK.
"A grand day out! It was varied and captivating, just right in terms of activity."
Ken, Australia.
"I would recommend Alex's Unique Devon Tours to those who are unfamiliar with Devon to get the best out of your stay."
Ellen, UK.
"Activities that are great for a small group looking to celebrate a special time. Something I would book again in the future."
John, UK.
Activities, attractions and things to do in Devon:
The list of things to do in Devon is endless. Alex has put together a comprehensive list covering a wide range of activities and attractions to suit every possible interest including: