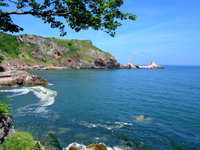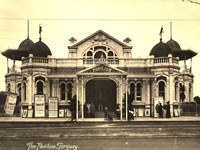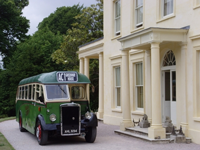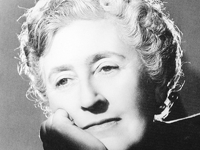 This tour offers you a fabulous day out, allowing you to follow in the footsteps of Agatha Christie. It includes many locations from Agatha's childhood, such as the beaches of Torquay, where she spent a great deal of her spare time, and locations from her early adulthood, including the pier, the Pavilion and several other places. Later in the day a visit to Greenway is in order, Agatha's beautiful holiday home, and naturally the day ends with a traditional Devonshire cream tea!
During the day, you will see locations that Agatha used in her stories, and hear more about the fictional characters that frequented these places.  You will also get a feel for the area in which she was brought up, an area made popular with tourists during the Victorian era, and still popular today.
This is a stimulating and varied day that incorporates many beautiful and interesting locations, all relevant to the greatest of crime writers, Agatha Christie, who still sells more than three million books a year worldwide, nearly 40 years after her death. This tour isn't available every day since Greenway isn't open every day. However, certain aspects of the tour are always available, and it can be tailored to suit your individual requirements. Please get in touch to discuss.
Itinerary:
9.00 am – collection from your accommodation
Morning – visit many locations, including the Imperial Hotel, Anstey's Cove, Meadfoot Beach, Torquay Harbour and seafront, before visiting the Grand Hotel for coffee.
1.00 pm – lunch at a pub or restaurant, according to your preference
2.30 pm – visit to Churston Church to see the outside of this church that Agatha worshipped in and patronised
3.00 pm – visit to Greenway to wander around Agatha's beautiful holiday home
4.30 pm – time for a traditional Devonshire cream tea
5.30 pm – return to your accommodation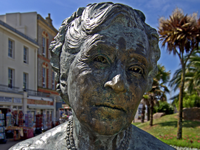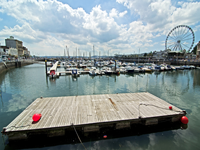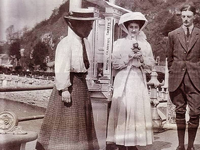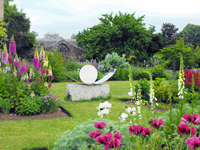 Price – £360 for up to 2 people, or £390 for between 3 and 6 people (which includes my services as your tour guide, transport in my vehicle including fuel and full insurance, any fees, fares or entrance charges which I would incur for accompanying you, and any parking charges applicable to my vehicle).  What's extra – any refreshments, meals, drinks and any other purchases you make on the day.  Also, entry to Greenway (current entry fees can be found here )