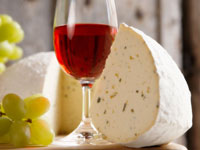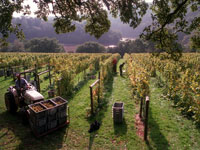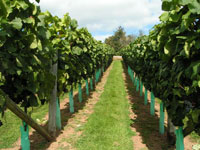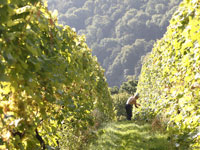 Picture this – being driven around beautiful scenery, stopping off at three quite different vineyards, and tasting the wonderful, award winning wines that have been created from the vines that you get to wander amongst.
In England, vines have been grown and wine made since Roman times, and we now have over 400 working vineyards here. In spite of this, and the high-quality wine that is produced, England still isn't on the map of wine producing countries. I truly believe, however, that anyone who takes this tour will wonder why not!
During the vineyard visits you will learn all about their history and how their wine is produced. Private guided tours at two of the vineyards, with the owners, will enhance your day, and tastings will take place at all three, helping you to be discerning about which wine to buy.
So sit back, relax and let me do the driving while you enjoy the scenery and the taste of the great wine that you get to try!
Itinerary:
9.00 am – collection from your accommodation
10.00 am – private guided tour and wine tasting at Lily Farm Vineyard
12.00 pm – private guided tour and wine tasting at Old Walls Vineyard, incorporating lunch
3.00 pm – vineyard walk at Sharpham Vineyard, followed by guided wine and cheese tasting
5.30pm – return to your accommodation
Price – £350 for two people plus £25 for each additional person for groups of up to six. Includes my services as your tour guide, transport, any fees, fares or entrance charges which I would incur for accompanying you, and any parking charges applicable to my vehicle.
What's extra – any refreshments, meals, drinks and any other purchases you make on the day