21st December 2015
The second part of this article will carry on where the first part left off – celebrating just why 2015 has been such a wonderful year for Unique Devon Tours (you can read the first part here).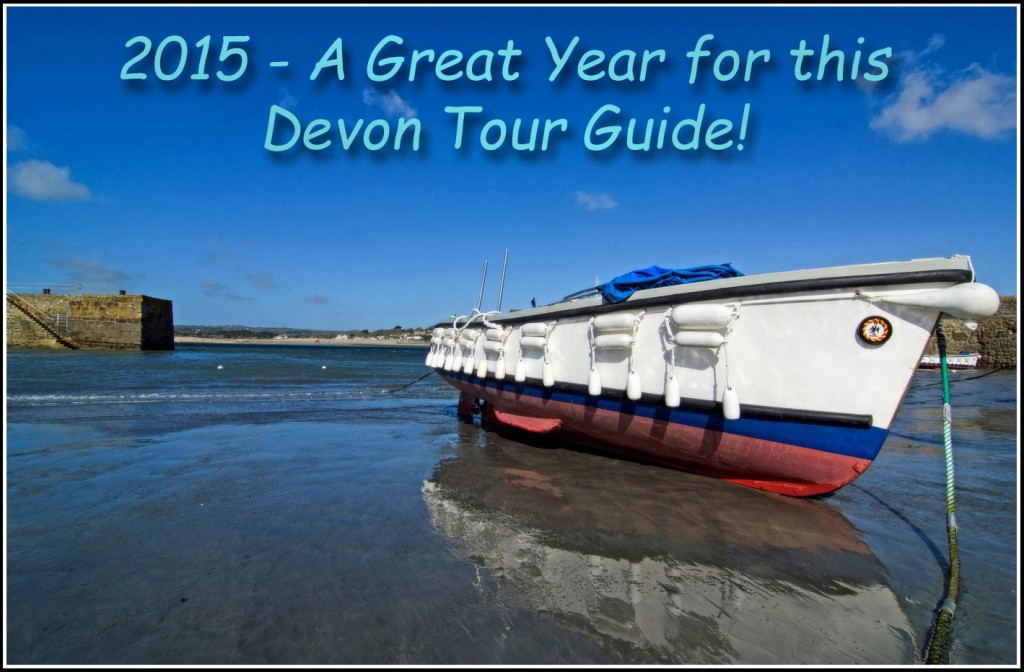 6. Family History Tours
Once again, I have completed several family history, or genealogy, tours this year, with an array of people from the likes of South Africa, Australia, Mexico, the USA, and Canada all visiting Devon for the purpose of following in their ancestors' footsteps. These tend to be really fascinating day or several days tours, taking myself and my guests to what can only be described as off the beaten track places, since aside from being in typically beautiful Devon countryside, there would be no reason to visit many of these places as an ordinary tourist. This year, villages such as 'Black Dog' and 'No Man's Land' have featured during explorations of some of Devon's most out of the way lanes.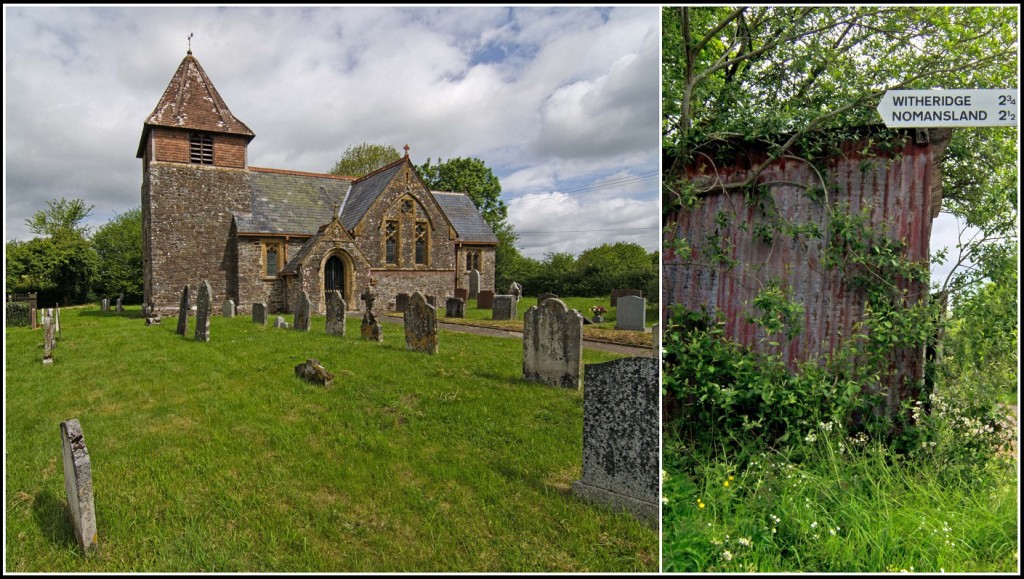 An isolated Devon church, and the sign to No Man's Land
Family history tours are often emotional days for my guests, and I always feel honoured to be a part of the process where discoveries are made, and people connect with their ancestors. I hope to be doing a feature soon with Emily from BasedTraveler about the family history tours that I offer to my guests – please keep an eye out for further news.
You can read more detail about the family history tours that I offer to guests by reading this page here and this page here.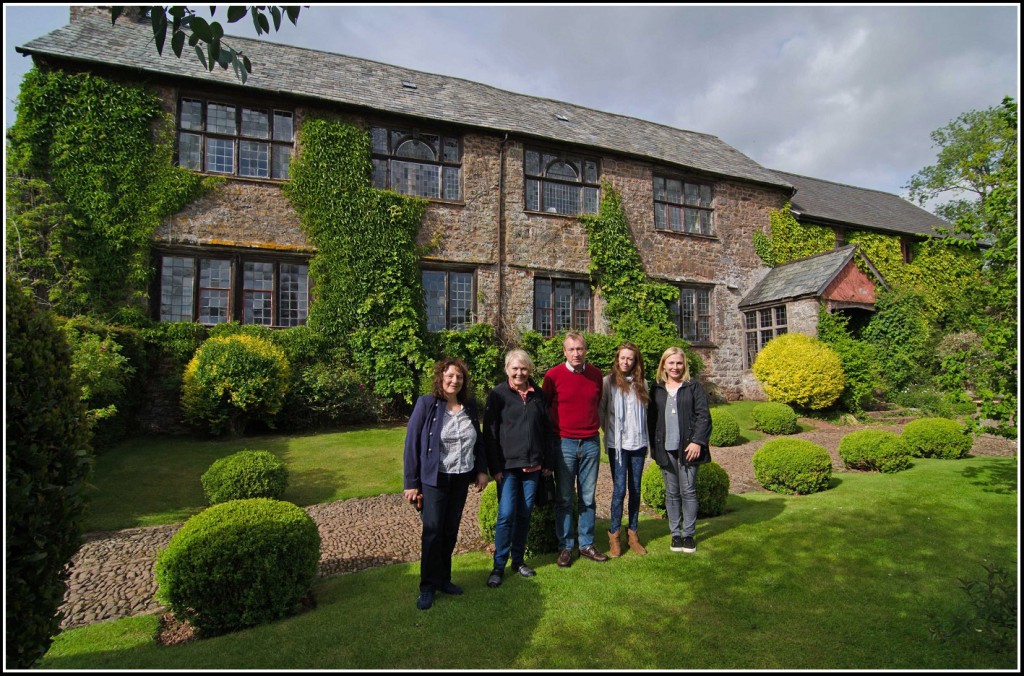 Some previous guests with their English cousins at their beautiful Devon home
7. Hilary Bradt and Janice Booth 
In April I had the great pleasure to take not just one, but two of the very best travel writers of them all on tour, on a very enjoyable visit to a host of East Devon's most charming churches.  Hilary Bradt MBE and Janice Booth have both been writing travel guide books for several decades.  Hilary co-founded Bradt Travel Guides in the mid-1970s, a company that has gone on to win many awards for its ethical take on travel and intriguing portrayal of many of the World's more off the beaten track places.  Over 200 titles have been published.  Janice Booth has edited about 25 of the Bradt books, including initiating and writing the guide to Rwanda, a country which she has a great affinity for.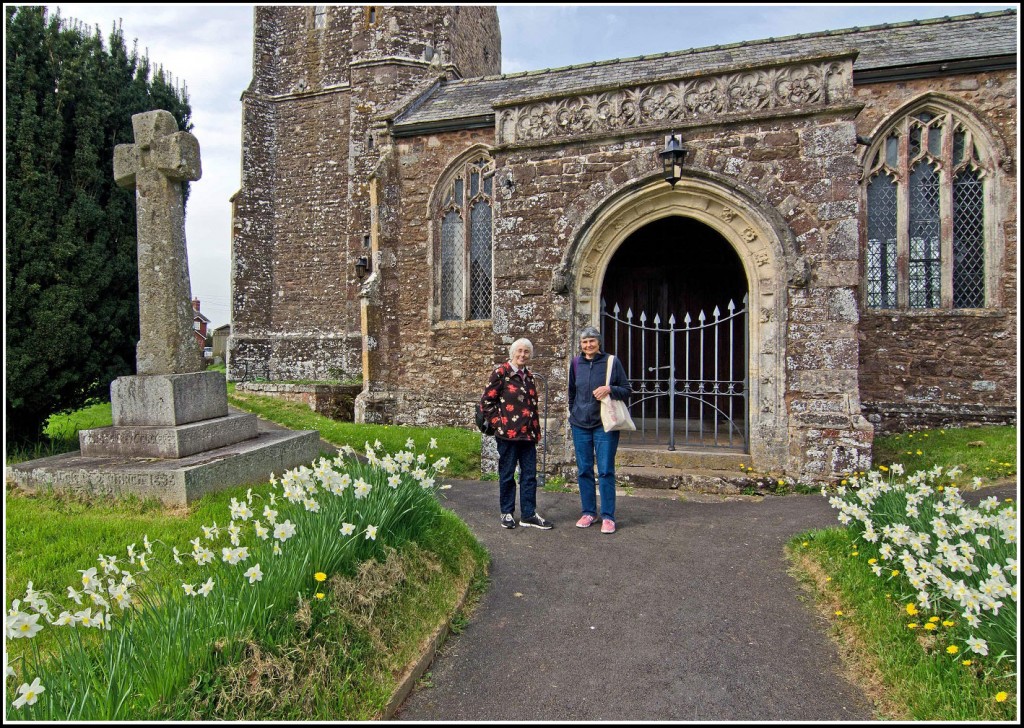 Janice Booth and Hilary Bradt during our day out in East Devon
So, when I met Hilary at a travel show in London and got talking to her, we realised that we were both passionate residents of the lovely county of Devon, and that there was the potential for some synergy between us. To cut a long story short, I had the great pleasure to take Hilary and Janice, two very delightful and interesting ladies, out for the day around East Devon (sometimes known as part of the Heart of Devon). For them it was an opportunity to have a guided tour of the area's churches, ones they hadn't visited before, ahead of the publication of their new book "East Devon & the Jurassic Coast".  For me, it gave me the chance to share the day with these two humble and charismatic ladies, and to hopefully impress sufficiently to then get a slot in the aforementioned new book.  Aside from all of that though, it was a truly wonderful and memorable day, another highlight for me in this most amazing of years.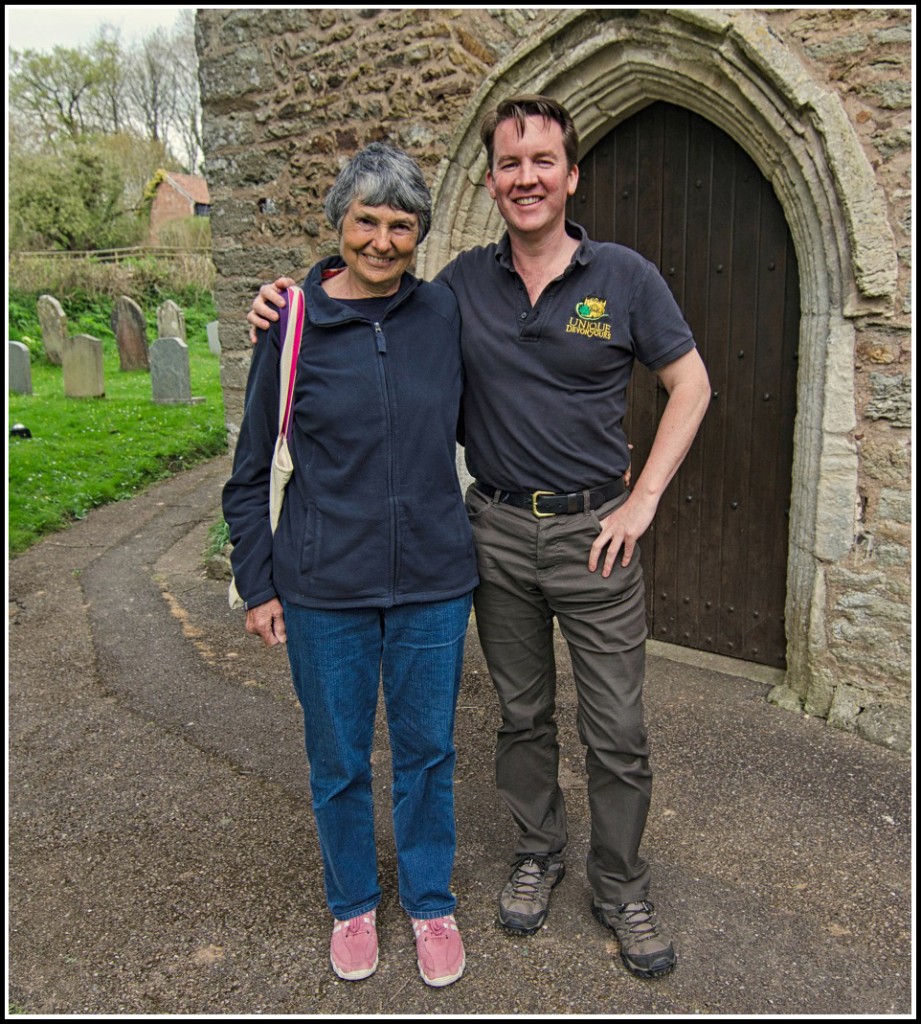 Hilary and I on a Unique Devon Tour!
Winning an award at last year's South Devon and English Riviera Tourism Awards was truly astonishing for me, after only just over a year of operation, and against far bigger and more established competition. The fact that it was a gold award was almost unbelievable!
Well, retaining that gold award this year was just as big a shock, and unlike 2014, I was actually there in the flesh to receive the award, the ceremony being held at Torre Abbey in Torquay – it was a wonderful evening with over 300 people in attendance.
Roll time on a few weeks, and I'm dressed again in DJ and black tie, sitting in the Holiday Inn in Plymouth, pinching myself because I've managed to get to the final of the Visit Devon Tourism Awards, in the category of "International Visitor Experience".  In my mind I was just delighted to have got to the final of this very prestigious tourism awards, an event that really brings together the very cream of Devon's major industry. A bronze would have been more than sufficient and a wonderful achievement, but as Victoria Hatfield, Chair of the Devon Tourism Partnership, announced the results, it dawned on me that I hadn't won bronze, and I hadn't won silver, but I had in fact won GOLD!  Half an hour later and I was still in shock, having been presented my award by Victoria and local celebrity, Judi Spiers.  I've had to so many highlights since starting my tour guiding business, but this is arguably the pinnacle of all the achievements so far. What a night it was – I still have to pinch myself from time to time.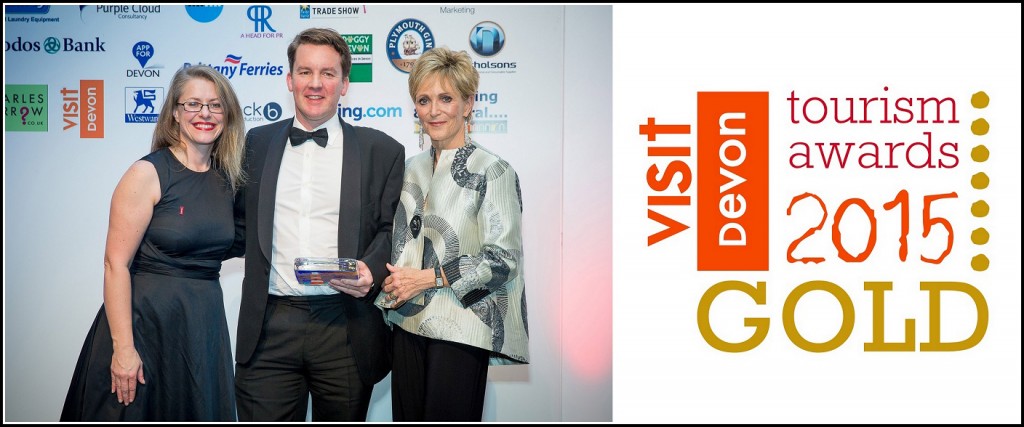 Victoria Hatfield, Me, and Judi Spiers
9. Journalists and other Media
I have taken approximately 35 journalists out on different tours this year, from a variety of different countries and types of media. I am generally very happy to do these types of tours because it gives me a chance to promote two very important things. Firstly my business benefits greatly, and this year I've had articles in the likes of The Guardian, The Mirror and the Western Morning News, and other newspapers in Brazil, Germany, Switzerland, Austria, and hopefully, before long, China.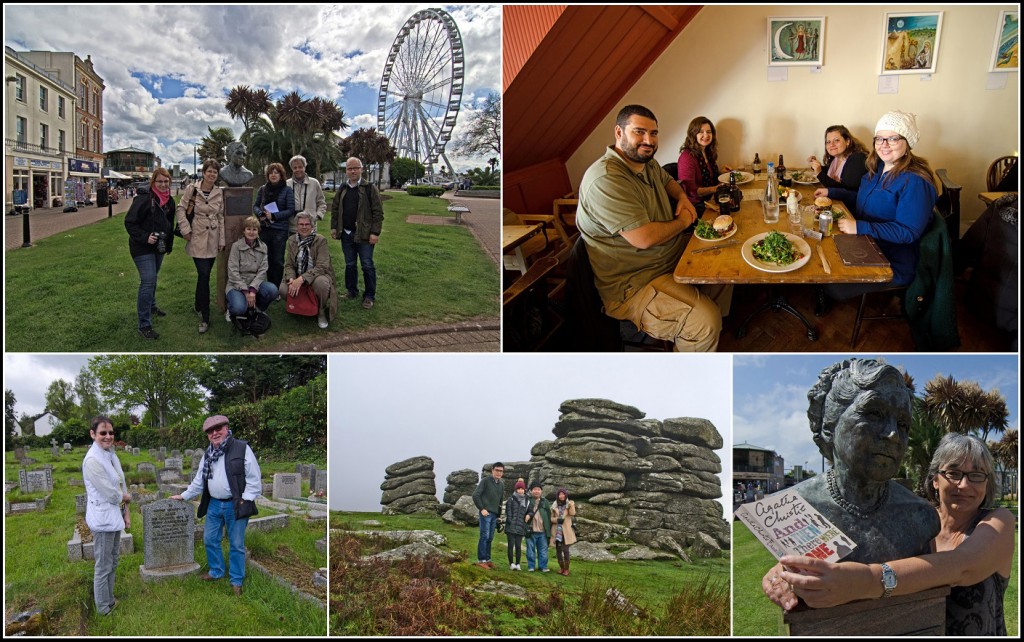 Journalists from all over the World!
Secondly, it gives me the opportunity to promote Devon, something I am very eager to do, especially to the international audience. I truly believe that Devon deserves a much better standing on the World stage of tourism – in my mind it certainly offers the traveller a broader array of things to see and do than any other county in the United Kingdom, and all the time one is surrounded by beautiful scenery, whether it be the coast, the countryside, or Dartmoor and Exmoor. I believe that things are moving in the right direction, with local tourism bodies and businesses becoming more focussed and harmonious, especially under the Visit Devon banner.
To add to all of these journalist tours, I have recently had a very exciting opportunity to be filmed for a feature by TF1, the French television channel that is the most watched channel in Europe.  They approached me as they were interested in making a short film about The Hound of the Baskervilles and the tour that I offer to my guests.  So we got together and visited locations in and around Dartmoor, and things seemed to go very well.  The feature will go out to approximately 8 million viewers between Christmas and New Year, and will become available for viewing on my website and my Facebook page shortly afterwards.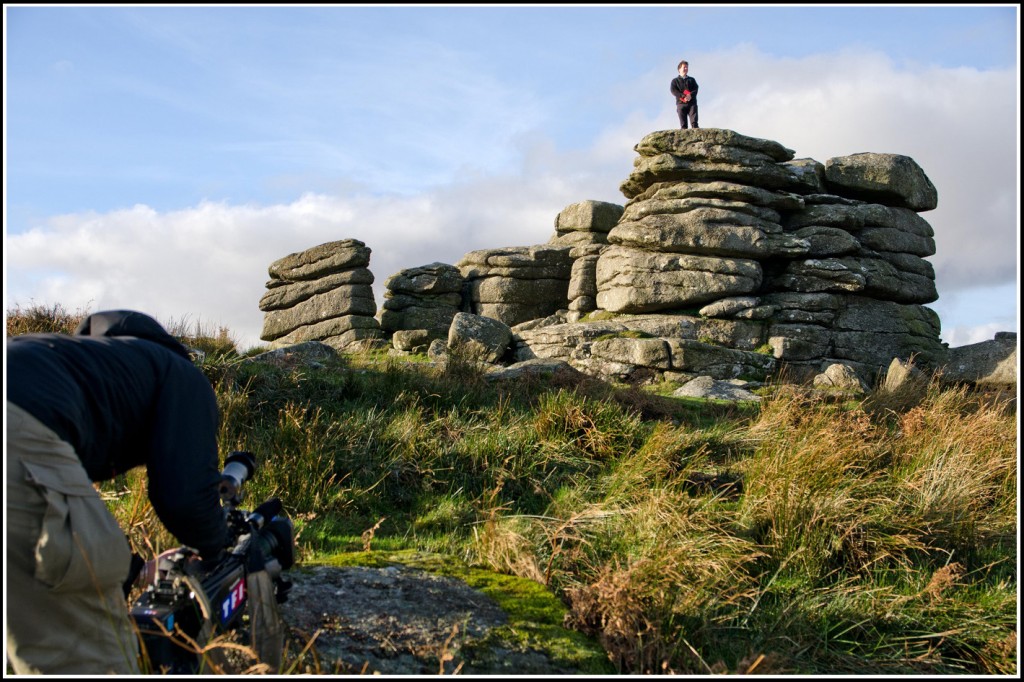 TF1 filming me on top of Combestone Tor on Dartmoor
 10. Glas-Denbury Music Festival
Although I largely attended this local music festival not in my tour guiding role, I did actually take an American family to this best of music festivals on the Friday evening of this two day event. Therefore it is entitled to slide its way into this blog.  My guests actually looked after themselves during the evening, as agreed prior to the festival because I had put myself forward as a photographer for the event. And what a fabulous weekend it was, encompassing everything that is great about relatively small, local festivals in rural England. It really was fabulous, and I implore anyone reading this to come along to next year's Glas-Denbury Music Festival in July, if they want to have a fun and family friendly time. Devon offers an amazing plethora of fetes, fayres and festivals, celebrating the great traditions, music, food and drink that are abundant in this wonderful county.
Here are some photos that I took, which show off just how happy an event it was, and some of the amazing performers that came along!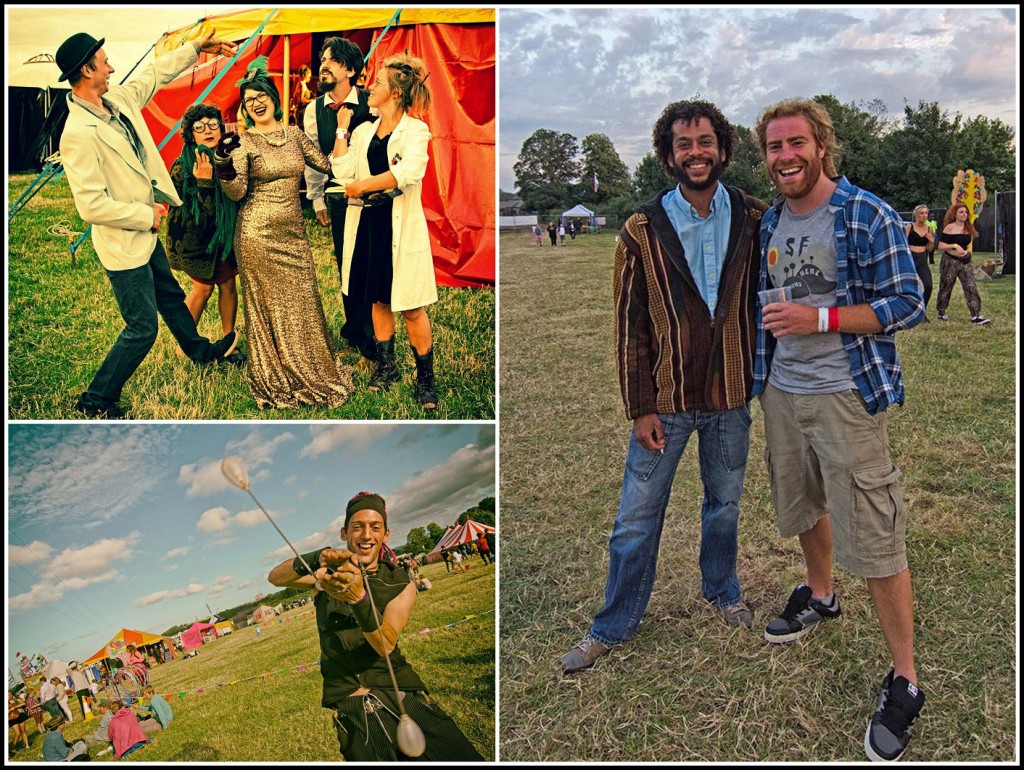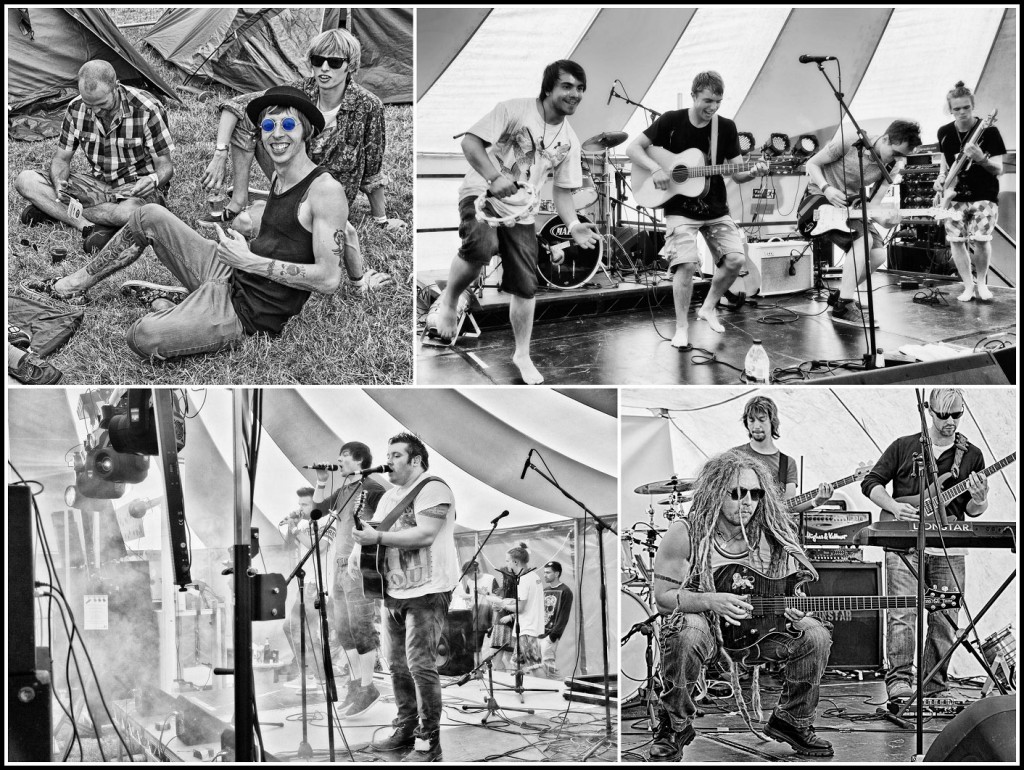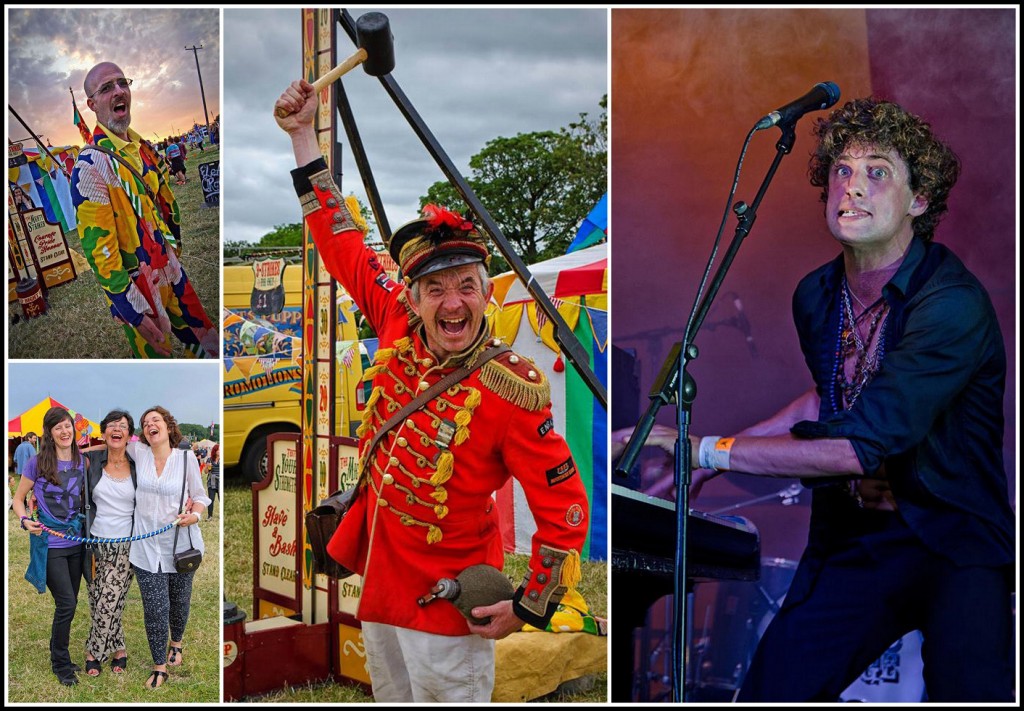 Thank you for reading my latest blog article. Keep in touch by following Unique Devon Tours on my Facebook and Twitter pages. There are more blog articles coming up soon, including one about the four new tours that are being released shortly. In the meantime, a huge thank you to all of my guests that have helped my business get to this stage, and I wish everyone a very Merry Christmas and a successful and Happy New Year!