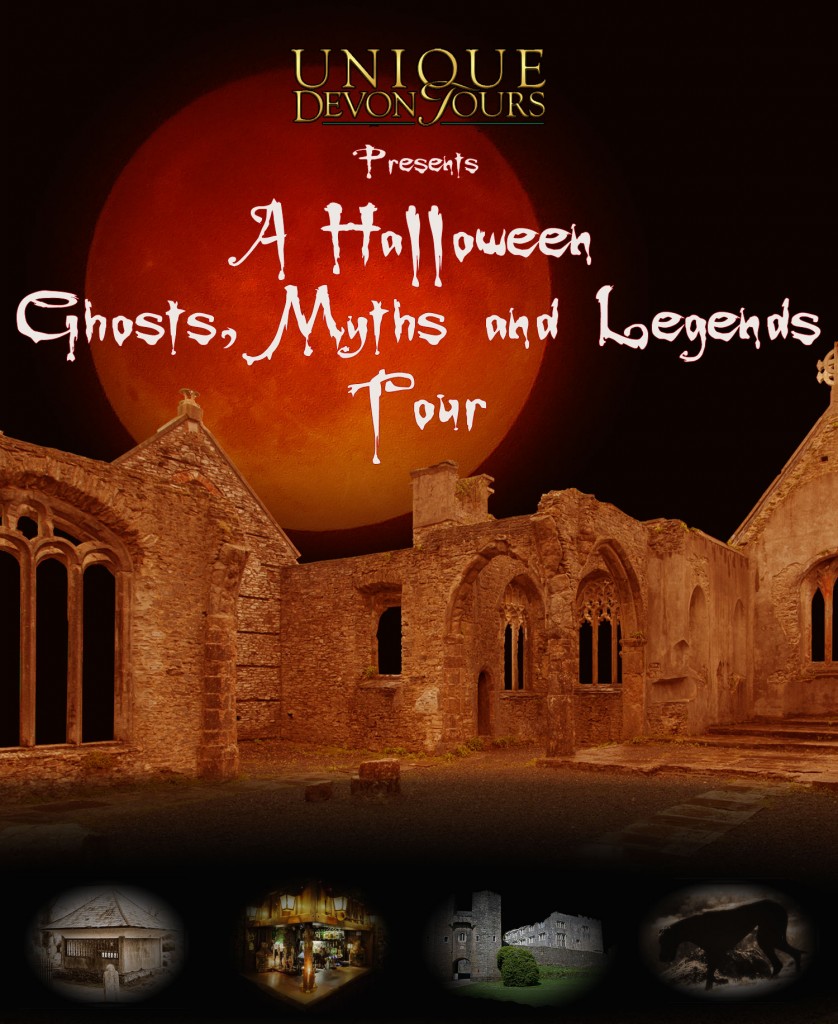 October 31st, 2.00pm – 9.30pm
Devon is a great place to spend Halloween, with history in abundance all over the county, and where there's history, there are nearly always numerous myths and legends, and plenty of ghosts thrown in for good measure.  We've decided to come up with a local's special Halloween version of our Ghosts, Myths and Legends Tour of Devon, adapting it so that it goes through into the evening, just to add some extra spookiness to proceedings!  The itinerary for this tour, which will be led by our guide, Mark, is below:
2.00pm – meet at Denbury village green
2.30pm – guided tour at Berry Pomeroy Castle – reputed to be one of England's most haunted castles, the ghosts here are of the unhappy kind!
4.00pm – visit to Holy Trinity Church, a church with a difference, and a connection to fiction's greatest detective story
5.00pm – stop at Haytor lower car park for bathroom break, then a visit to Jay's Grave, the site of one of Dartmoor's most enduring legends
6.00pm – walk up to Grimspound to talk about its connection to the Hound of the Baskervilles, and the history of the place
7.30pm – dinner at The Church House Inn at Torbryan – the food and drink here is excellent, but beware the ghosts, as many have been sighted here!
9.30pm – return to Denbury village green
The cost of the tour will be £99.00 per head, to include a two course dinner at The Church House Inn at Torbryan
Guests will need to wear appropriate clothing and footwear for the tour, bearing in mind that it will be a mostly outdoor experience.  A reasonable level of fitness will be required for the walk up to Grimspound, and guests are advised to bring torches with them.
Please email [email protected] for further information, and to reserve your place on this tour.